RESULTS OF THE ARCHAIC PROJECTILE POINT SURVEY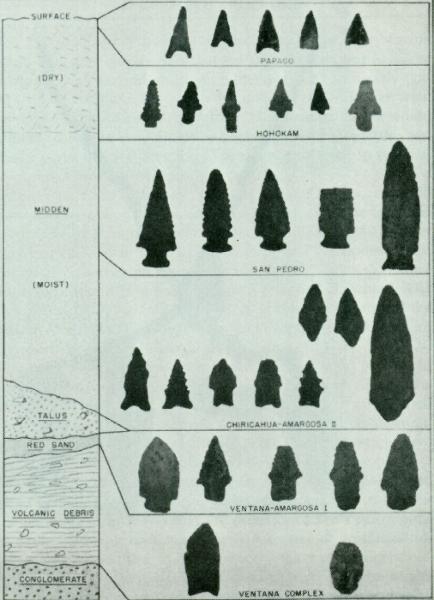 Stratigraphic position of selected projectile point forms from Ventana Cave, southern Arizona (Haury 1950:290)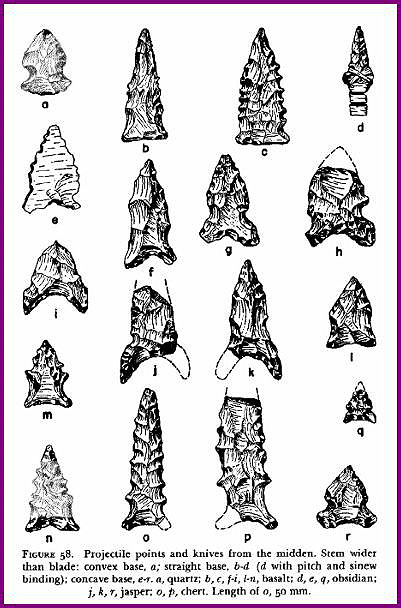 Middle Archaic points from the midden at Ventana Cave (Haury 1950:278).
Late Archaic forms from the Cienega Creek Site (AZ W:10:112 ASM), length of q=8.4 cm. From Haury (1957: Figure 14). Metric analysis and source provenance of obsidian specimens in Shackley (1990:307-318).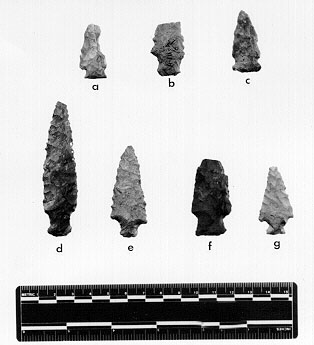 Late Archaic San Pedro forms from White Tanks, Tank Mountains, Yuma County, Arizona (Shackley 1996).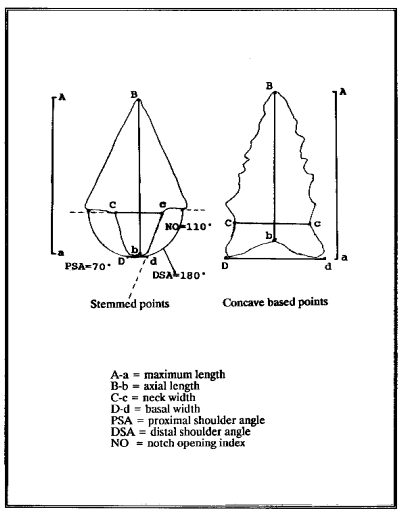 A metric scheme for Southwest Archaic projectile points (From Shackley 1990; Wills 1988).

To contact Bruce Huckell (Listserver Director, Maxwell Museum, UNM) click here

To contact Steve Shackley (Webmaster, Hearst Museum, UCB) click here